I Want to Respect the Environment, but How Do I Do It?
Summary
– Step 1: Know your energy consumption
– Step 2: Innovative and efficient heating systems
– Step 3: Change your behavior by adopting simple gestures
The preservation of the environment and the fight against energy waste have become a priority for everyone. It is even an obligation in the construction sector, especially with the 2012 thermal regulation, which requires all new buildings to be low-energy consumers. Using energy differently is both eco-responsible and good for your wallet.
1. Know your energy consumption
Air pollution and global warming are partly due to greenhouse gas emissions. These are produced by human activity, particularly in the transportation and housing sectors.
By having an energy performance diagnosis of your home carried out by a professional, you can know both your energy consumption and your greenhouse gas emissions. Better informed, you can then, thanks to the advice of the thermic technician, envisage work to reduce your energy bill and adopt an eco-responsible behavior.
When renovating, be careful when choosing the energies that you will use to optimize your bill and integrate the environmental dimension in your decision. This post will provide you advice on this subject.
2. Innovative and efficient heating systems
Advances in heating technology have made it possible to optimize energy consumption, particularly in terms of heating, with:
– the use of thermostats to regulate the temperature and stop heating when it is no longer necessary;
– the appearance of new, more efficient boilers: condensing, hybrid, cogenerators, etc.
Good to know: Replacing a heating system is worthwhile if your home is adequately insulated.
3. Change your behavior by adopting simple gestures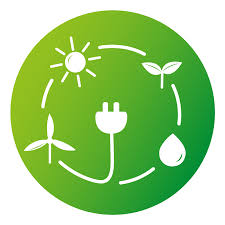 Replacing a heating system, using renewable energies, and insulating your home are the main ways to consume less energy and help preserve the environment.
You can also control your consumption daily in the following ways:
– By lowering the temperature of your heating by 1°C, you reduce your energy consumption by about 7%.
– Have your heating, ventilation, and hot water production equipment checked regularly. If they are dirty, defective, or badly adjusted, they consume a lot of energy and pollute.
– Choose showers over baths, as they consume less water and less energy.
– Have your hot water temperature set to a maximum of 60°C to prevent the appliance from scaling up too much.
– Wash your clothes at 40°C.
– Defrost your freezer regularly. A 3 cm layer of frost increases your refrigerator's electricity consumption by 30%.
– And, clean your light bulbs regularly, and buy energy-efficient ones
Hope you have liked this post. Please leave your comments in the section below. 
You can also read: