A large number of baby brands are fighting a fierce battle to seduce parents. Their goal is now to settle in the "green" universe with ecological, organic, and sustainable products. Explanations.
Traditional diapers are being criticized for their toxic substances, irritating baby wipes, and potty training products full of pesticides. This is why brands are trying to improve their image with products that are presented as being more "green". The war of ecological, organic, and sustainable products is now launched, and this, in all fields…
Being green with a baby is getting easier
It is the essential lever to wipe out the sanitary accusations made about certain products for babies. The so-called "green" articles are now the hobbyhorse of a large number of brands present in the mass distribution.
Everything is done so that the consumer feels like an actor in his daily life by buying healthier and more ecological products. Diapers, wipes, baby food, cosmetics, etc., the world of babies never stops developing its ecological side on supermarket shelves.
The biggest brands play elbows
If many brands are already working on healthy products (Hipp, Baby Bio…), the big conventional brands also want to be part of it. Nestlé, for example, is trimming the lion's share of the conventional universe and wants to do the same in green products.
Supermarket brands on the move
On the food side, as in other areas, supermarket brands are not left out. Indeed, some hypermarkets for example highlight their baby food range by insisting on the quality of steamed vegetables to keep the nutrients. The little pots are cooked without salt, validated by nutritionists, and prepared exclusively with organic products.
What about infant milk?
Other ecological and organic brands are slowly but surely taking over from conventional products.
Organic infant milk seduces the parents who buy them indifferently in stores, pharmacy or on the internet.
And for snacks?
Organic products are also preferred for compotes and cookies for children. These industrial foods are now more accessible, especially those of brands belonging to retailers, which offer cookies or organic products at a price substantially identical to that of conventional brands.
Greenlight for baby hygiene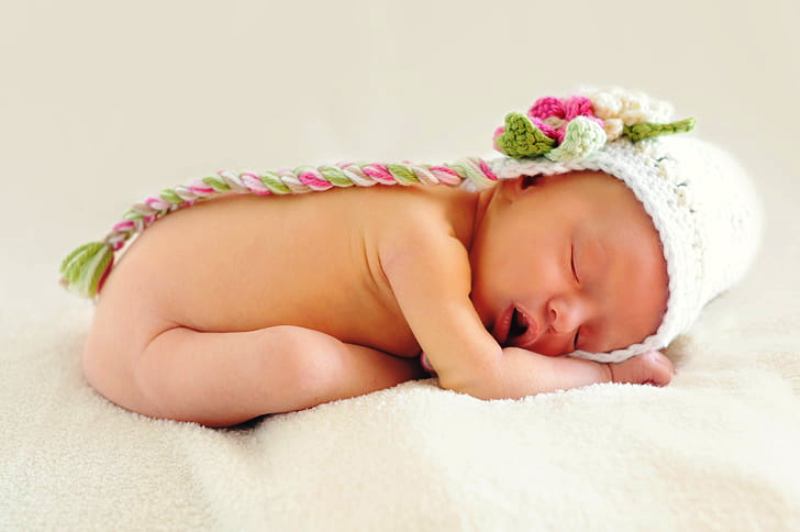 On the diaper side, Pampers remains the undisputed leader in baby diapers. In addition, the launch of its Harmonie range, 100% natural origin, is also appealing to parents concerned about their baby's well-being, even if the price means that more modest budgets will have to find other options.
Other more "green" brands also offer (almost) zero waste solutions in supermarkets, with products packaged in biodegradable bags made from sugar cane. The diapers are more eco-friendly and therefore, more natural.
However, some people are still closed to this return to the past. Disposable diapers are still very practical, as long as you know what they contain. That's why eco-friendly products are increasingly found in the shopping carts of young parents.
A green baby in every way
Organic cotton is increasingly being used to dress babies. Polyester is shunned, certainly because of the petroleum needed to make it. After food and hygiene, clothing is becoming the third most important item for parents.
More consumers are looking for the origin of the materials used to make the clothes they wear. Organic cotton, oeko tex, etc. are guarantees of healthy products to dress baby. The most fastidious will check the place of manufacture to limit the carbon impact. Supermarkets follow the trend by offering products stamped "organic cotton" or "green".
However, these products are almost inaccessible for most people. Indeed, small independent brands are forced to offer prices up to 10 times higher than those offered by a brand made in China in polyester.
Parents and babies 2.0
Green means limited use of wireless networks. However, many parents like to reassure themselves with the numerous applications available on their smartphones. Recipes, health, babysitting, fashion… The applications are proliferating and behind them, brands are collecting user data.
Philips Avent is one of these brands that have designed an application for parents (Pregnancy +). No less than 30 million users (mainly women) connect via their mobile to follow the evolution of their unborn baby, understand contractions, receive advice, etc.
The We Moms application is dedicated to moms who want to share their daily life (addresses, experiences, health professionals…). Brands like to partner with these applications to launch exclusive offers, contests, etc., and thus collect data to increase their base.
Recently, Biloba has also become popular for reminding parents when their children need their vaccinations or booster shots. For childcare Yoopies or Baby Sittor are also two favorite applications.