Sustainability is meeting our needs without endangering the available resources for future generations. It is a term which you may have heard often. However, have you ever heard of the term 'greenwashing?'
If not, then get ready to discover and learn more about it in this ongoing series!
What Is Greenwashing?
The United Nations has always supported sustainability efforts and encouraged the worldwide implementation of its Sustainable Development Goals (SDGs). Moreover, as per the Nielsen Global Survey, many online customers from over 60 countries agree that they would be willing to pay more for environmentally friendly goods and services. However, instead of genuinely integrating sustainable practices into their business models, some companies make the wrong use of the sustainability concept to boost their profits.
Greenwashing, also known as green marketing, is based on the term 'whitewashing'. It refers to a type of marketing strategy employed by companies which convey false and misleading information by claiming that their products are environmentally friendly when they are not. Green values and green marketing are used to deceive consumers into believing that a company's overall production is highly sustainable. It is about companies spending more money trying to persuade consumers that their practices are environmentally friendly than actually making them so. These companies aim to have a more positive impact on consumers and build a better image of their organisation in consumers' eyes.
A classic case of greenwashing is the Volkswagen 'Clean Diesel' engine scandal. The car manufacturing corporation admitted to having cheated with the emission tests to make their cars appear more sustainable than they actually were.
Origins of Greenwashing
The origins of greenwashing can be traced back to 1986, where the hotel industry placed notices in each room asking the guests to reuse their towels to save the environment. At that time, Jay Westervelt, an American environmentalist, noted that there was a considerable amount of wastage in the hotel despite this environmentally friendly act and no real efforts were being done to reduce it and promote sustainability. In the end, hoteliers benefited from the increase in profit due to a reduction in laundry costs.
Around that same period, Chevron, an oil industry company in the United States, ran a campaign called 'People Do' where its employees were protecting bears, butterflies and other animals. The series of television and print ads had the sole purpose of convincing people that they have environmentally ethical business practices. The commercials were so persuasive that they even won the 1990 Effie advertising award. However, Chevron was sued by the United States Environmental Protection Agency as it violated the Clean Air Act and Clean Water Act by dumping oil in wildlife refuges.
How Greenwashing Works?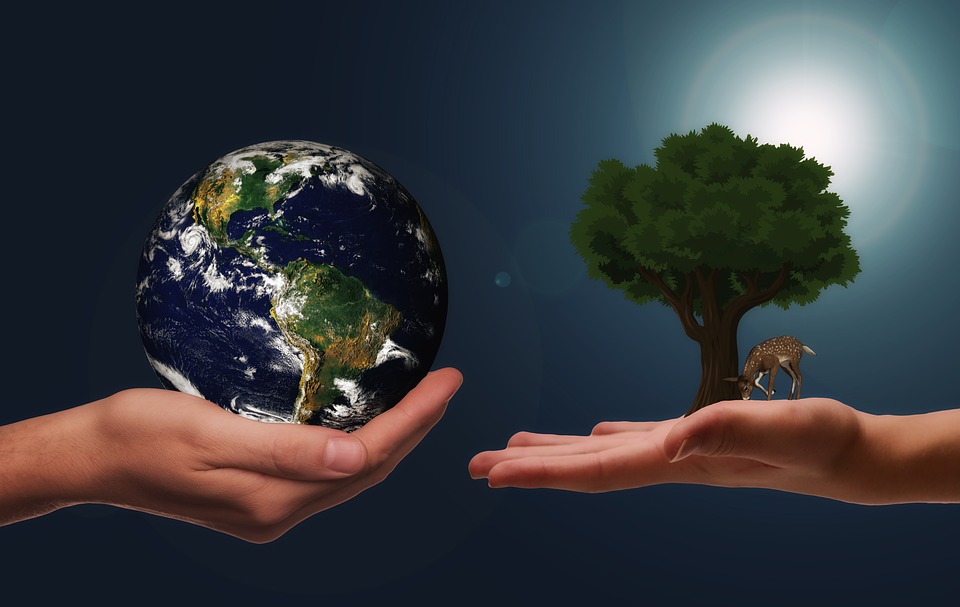 To increase the demand for their products, companies make false claims about how their goods are produced from recycled materials, free from chemicals, more natural and biodegradable. Sometimes their claims may be partly accurate, but the companies will tend to exaggerate to convince people to buy from them.
For instance, Tyson Foods, an American food multinational corporation was accused due to their false claims of using antibiotic-free chickens while McDonald's paper straws were found to be non-recyclable due to the recycling structure in England. Additionally, the European Institute for Climate and Energy (EIKE) in Germany was subjected to much criticism as rather than being a scientific research organisation as suggested by its name, it is a lobby organisation which spreads fake news on climate change on its website.
Moreover, a rise in demand will lead to an increase in price which will most likely benefit suppliers and hence products are renamed, rebranded and repackaged. They are used to trick consumers into believing that they are sustainable products. For example, words such as 'go green', 'eco-friendly' are used as marketing ploys. For instance, L'Oreal mislabelled some of its hair products by marketing them as 'vegan-friendly' despite having done product testing on animals. As a result, greenwashing is a weapon used by companies to increase their net profit.
Furthermore, the media such as TV commercials and press releases are widely used by both individuals and companies to greenwash their products and services. How can we forget when the former US President Donald Trump claimed to be "the number one environmental President since Teddy Roosevelt" during his speech in Florida?
What do you think now that you have learn about greenwashing? Have you encountered companies who have used such a strategy? Please share your opinions and don't forget to come for part 2 of this ongoing series to learn about the seven sins of greenwashing!