Summary
    – Disposing of used tires: what does the law say?
    – Used tires in landfill: what are the risks?
    – Where to dispose of your used tires?
    – A second life for used tires
Many people still rely on landfills to get rid of their old tires, although this is prohibited. However, it is also forbidden to abandon them in the middle of nowhere or burn them in the open air! There is, therefore, only one solution left to get rid of your used tires: have them taken back by the producers and importers who are required to ensure their collection and treatment. 
Disposing of used tires: what does the law say?
It is strictly forbidden to abandon, dump or burn used tires in the open air. To avoid the nuisance created by deposits and the fire risk, tire producers and importers must ensure the collection and processing of used tires, either through their own system or by delegating this activity to collective organizations (collector, approved processing facility operator.
As a direct consequence of this recycling obligation, new tires have increased their purchase price by a few dollars to finance this rubber's recovery.
Please note: bicycle tires are not affected by this regulation.
Used tires in landfill: what are the risks?
Because of their composition (a mixture of rubber, steel, and various textiles), and although they are not considered toxic or dangerous waste, used tires cannot be deposited in a landfill.
And for a good reason, as they can become a source of nuisance for the latter, they can only be handed over to professionals authorized to carry out this task.
It is not without reason that landfills no longer accept used tires:
    – in case of fire, used tire deposits can be dangerous for health and the environment;
    – tires can cause instability of the landfill soil;
    – the shape of the tires is conducive to the nesting of rats and mosquitoes;
    – they take time to degrade;
    – not recycling them is considered an actual waste, as they have high calorific value.
Where can I get rid of my used tires?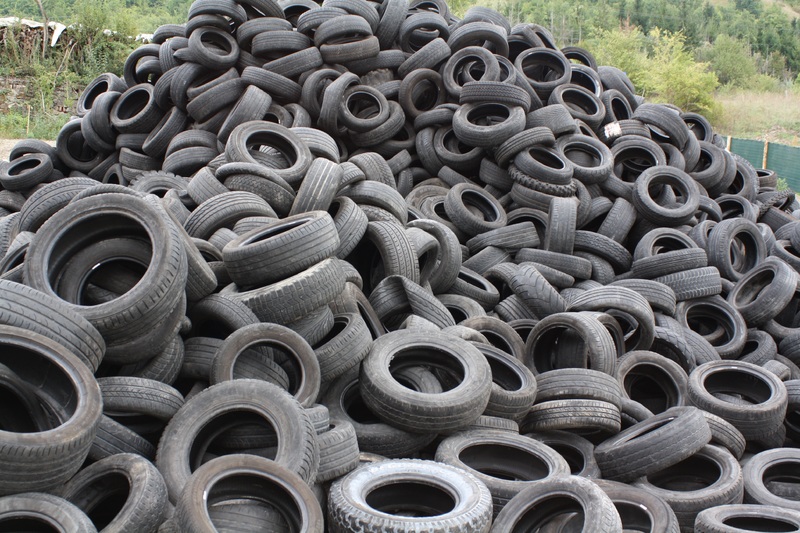 Since used tires are no longer accepted in landfills and are subject to an obligation to be taken back by all professionals in the sector, the holders and consumers of used tires must therefore call on approved professionals.
The professionals subject to this take-back obligation are
    Tire producers or importers who are technically and financially responsible for processing used tires.
    – Distributors (garages, car centers, etc.) must take back tires free of charge. They are responsible for storing them before handing them over to the collectors of the sector.
    – The collectors must be responsible for collecting, grouping, sorting, or transporting the waste to the treatment facilities.
    – The treatment facility operators, who, as their name indicates, are in charge of the various recovery methods, from recycling to energy recovery, including their use in public works.
Good to know: consumers are not required to bring their used tires to one of the organizations mentioned. On the other hand, they must bring them to their garage, which is obliged to accept them free of charge. But be careful; these garages can only declare used tires equivalent to those installed during the year. Therefore, give preference to your own garage.
A second life for your used tires
A second life on the road is possible for our used tires:
    – reuse of the tires as used tires if the wear limit is not reached ;
    – retreading, i.e., reconditioning of used tires so that they can be fitted to a car again.
Recovery of the material of the whole tire or in pieces:
    – use for public works but also for backfilling or civil engineering works;
    – use by farmers to maintain silage covers;
    – transformation into aggregate for sports fields, construction, asphalt, or noise barriers.
Energy recovery: use as fuel to feed, for example, cement kilns, district heating, or other industrial heaters.