Christmas dates back to the original Roman holiday of Saturnia, hundreds of years before Jesus's birth, and many of those traditions still hold fast to today's holiday celebration. However, if you are dreaming of a green Christmas, here are some simple ideas to help you turn your dream into reality.
Sustainable Christmas gifts
Simplify the Gift Round
Let's start with a little history.
The tradition of giving gifts to children is associated with St. Nicholas, who became the prototype of Santa Claus. When the image of the saint was associated with Christmas, the customer of giving gifts to children arose and eventually ended up including adults.
For some Christian believers, Christmas represents the season of joy and love and so they would share the joy by giving away gifts to all those they love and care for. The gift-giving tradition of Christmas is popular worldwide because it is both fun and meaningful. A simple gift can unite you with a lost friend or family member and can help you remember to love, to be charitable and to be grateful for what you have. And, at some point, it would become a force or a habit and you'd even start giving gifts to all those around you. But, a long gift list also means you have to spend more and buy more, which will obviously have an impact on the environment.
Personally, I have nothing against even giving gifts away to random strangers –cause it's Christmas – but if you want to reduce your contribution to the environmental impact of the holiday season, here's an idea on how to simplify the gifting round.
Write the names of all those you want to give a gift to (excluding members of your family and close friends) on separate slips of paper and put all the slips in a hat.
Once you've decided how many people you want to give a gift to, remove the exact number of paper slips.
Your gift list has just been shortened and you can now focus on buying a special gift for the person whose name you've picked. And, if you and your family are in this together, take turns picking one name per person.
Make Your Own Gifts
Centuries ago, gift-giving during Christmas was a tradition. Today, we are giving presents to please our loved ones and express our love and gratitude; so, that means the gifts don't have to be store-bought and can include more personal and unique gifts. Like DIY stuff!
Homemade gifts might cost less and might not be perfect, but they can mean more than expensive and shiny store-bought items. And, making your own Christmas gifts can also be a bit of a gift to yourself as, in the process, you'll enjoy making creative stuff or learning new skills. So, check out these easy-peasy DIY Christmas gifts!
Buy More Locally Made Gifts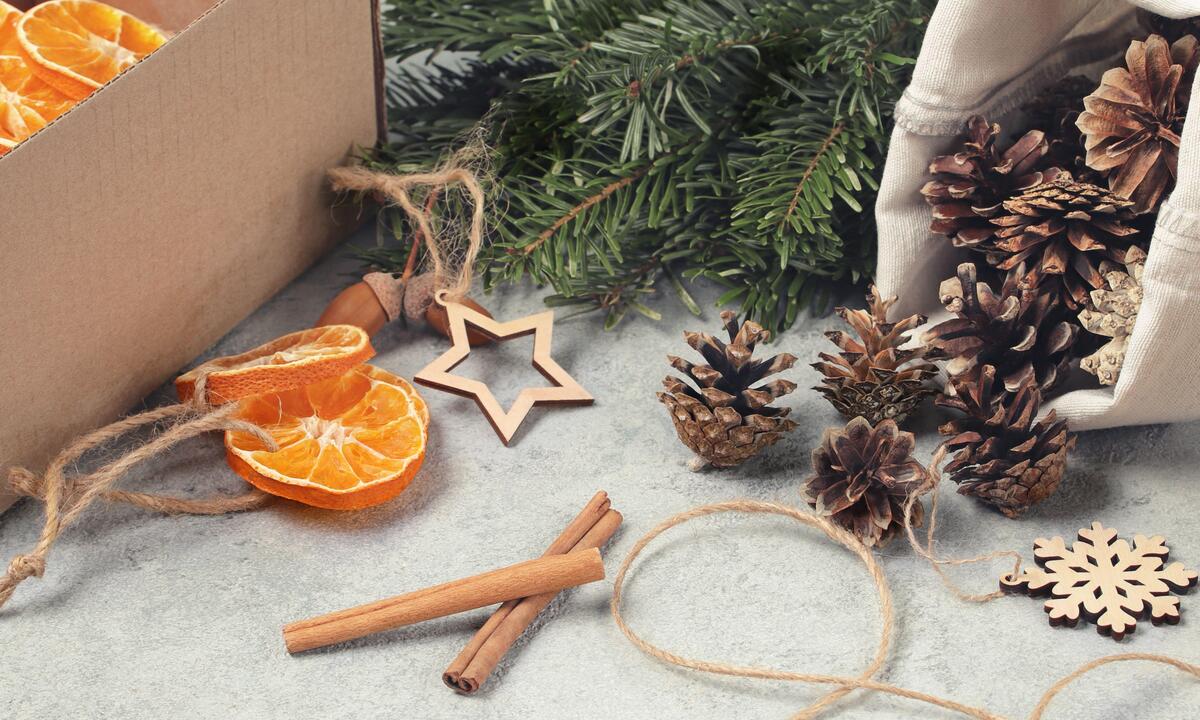 Ever since credit cards came into vogue, a lot of people have started buying imported goods like never before. It is important to remember that imported products come from halfway around the world and the impact of transportation is a key element in greenhouse emissions and global warming.
I get that you want to buy the latest Xbox console for your kid or a designer bag for your friend, but if you want to celebrate Christmas in a sustainable way, I suggest buying gifts from local shops and craft fairs.
Gifts From Recycled Sources
Nowadays, you'll find many businesses creating products using recycled materials. And, buying from these sustainable businesses will help in promoting the concept of sustainability during Christmas.
Opt for "Re-Gifting"
My mother told me that our ancestors used to keep a log of every wedding gift they received, including the date the gift was received and its description. This was done so that they could give away a gift of comparable value to another gift-giver.
Honestly, there's nothing wrong or rude about re-gifting a gift as long as it is in good condition.