Respecting the environment at your funeral is a trend that attracts more and more people. Symbol of this eco-friendly funeral towards sustainable development: the cardboard coffin, which is an alternative to the wooden one.
In America, the funeral market could be a godsend for ecological entrepreneurs while a "fashion" has been emerging for a few years now: the desire to create ecological funerals, particularly with the use of cardboard caskets.
They are cheaper and more environmentally friendly, whether for burial or cremation. They seem to attract more and more people when it comes to organizing one's funeral. Professionals in the sector are gradually entering this market, conscious that the will of their clients is evolving in this direction.
Five times cheaper than wood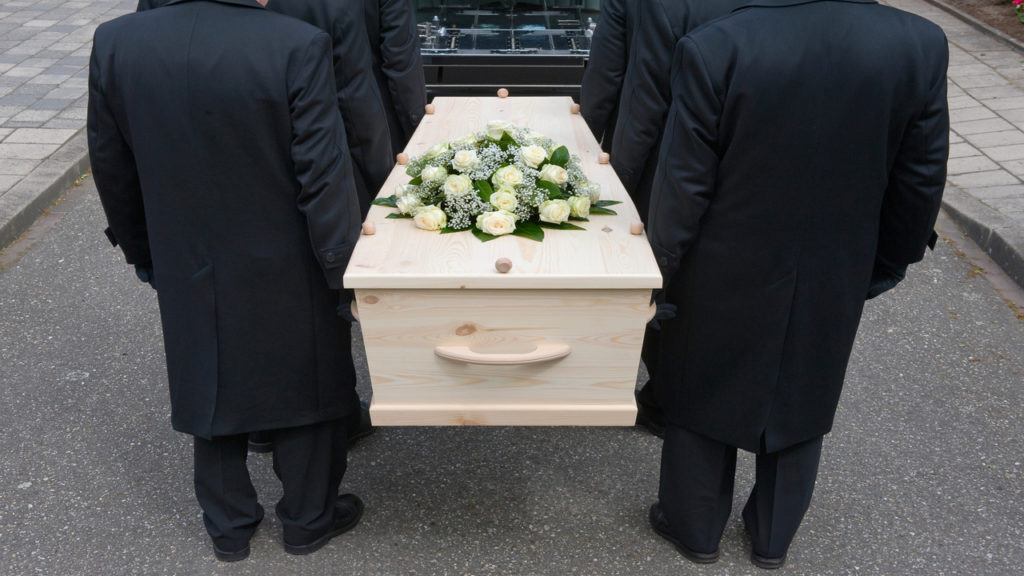 It must be said that these coffins of a new kind, democratized in particular in the countries of Northern Europe, have several advantages over the classic version.
First of all, from a cost point of view, these cellulose coffins are cheaper: between $100 for the starting prices up to $600 for the high-end customizable versions. This is about five times less than solid wood caskets sold between $800 and $3,000, or even higher!
But what is of particular interest is the ecological footprint left by cardboard coffins. These coffins are five times lighter than those made of wood but just as resistant, would respect the environment from their manufacturing process to the standards in force: biodegradable recycled cardboard, non-polluting glues, etc…
Green benefits but also limits
Then comes the choice between burial and cremation. Here again, the cardboard coffin would show positive data in terms of ecology and limitation of air and soil pollution. Underground, it would degrade in barely 12 months, while the wooden one could take up to 10 or even 15 years. This is due to the fact that eight times less wood is used compared to a conventional coffin.
In addition, no heavy metals or fluorine would emanate from the incinerated cardboard coffin, but only a low level of nitrogen oxide. This means that far fewer toxic substances are produced when a wooden coffin is burned. In short, cardboard coffins would save kilometers of the forest; millions of healthy trees; millions cubic meters of water, and millions liters of fuel oil.
However, they are forbidden in many crematoriums because apparently some argue that these coffins do not participate in their own combustion, so it is necessary to inject gas to complete incineration; it is then more polluting. The consumption necessary to burn a cardboard coffin is thus higher than that necessary to burn a wooden coffin (10 kW more). Once incinerated, cardboard caskets emit as much dust as a wooden casket.
Our next publication will soon cover another topic to continue the subject of the cardboard coffin. Did you like this blog? We're just getting started. You will be able to read more in our next publication, more precisely about the advantages and limitations of cardboard caskets. Keep reading our posts, and don't forget to leave your comments and also to share this page with your friends! See you soon!