There are indisputable facts, and there are embellished facts for children. Many adults don't know how to talk about global warming with young children. When words are lacking, then the right gestures must be passed on because they often explain better than words.
After years of neglect and opulence, we are living in a world of transition where ecology is now taking an important place. Our children will be the first generation to suffer the consequences of our actions. As such, they need to know and understand what global warming is and what it does. Here is how to talk to them about the ecological emergency.
Don't scare them, but make them understand the magnitude of things.
Are they aware of the current situation? How do they live it?
Fires are blazing all over the planet; drought is getting more intense every summer; storms are becoming more and more numerous; icebergs are melting in plain sight… Children see it and suffer from it too.
Talking about the end of the world or the extinction of the human race does not make sense. Indeed, to make a child panic will only frighten him and probably make him do nothing. On the contrary, explaining that there are simple steps to take is essential. The ones you already practice in your daily life, for example. Please explain why you sort your waste, why there is so much plastic in the ocean, why it is crucial to avoid single-use plastic, etc.
Books to help parents find the right words
Some parents think that children are too young to understand the importance of global warming. On the contrary, they will be the first to be concerned and must understand the situation's stakes very early on.
Far from demonizing things, global warming is explained with accurate and straightforward words. Hearing about disasters all the time can also quickly worry children in the wrong way. Positive communication is the key. They respond better to a message, even if it is disturbing when explained with plenty of solutions.
How will you do this?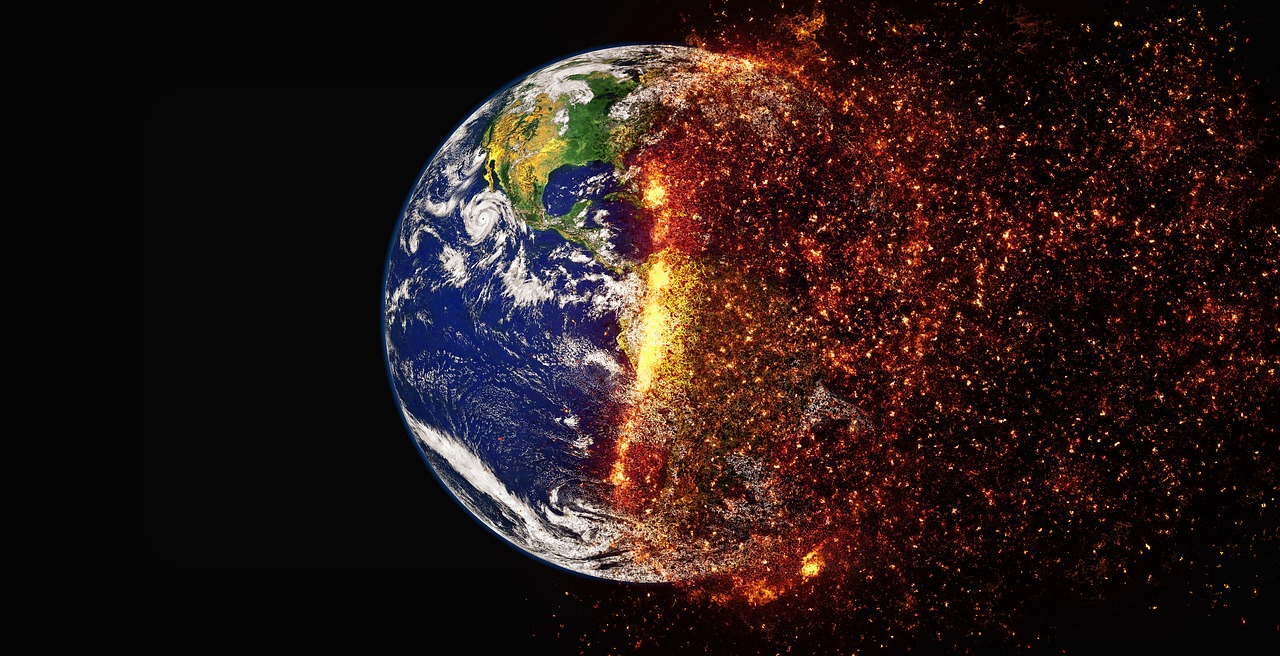 Tell a story. Ideally, this is the best way to capture their attention and help them put together the puzzle between real life and fiction. For example, you can start by explaining to children the importance of ecosystems. The fact that even though they are different, they work together to create a real balance.
Older kids tend to take it to the next level by directly asking the question, "What is global warming? ". To illustrate, tell them that the Earth is sick and has a fever. So is he when he is in the same situation. The planet has a temperature, so it is scorching; this is called global warming.
It's a safe bet that the next question will be, "Why?" Again, the answer is to explain that it's mostly our fault because our lives generate too many greenhouse gases. You won't have to do a monologue. Children understand very well and often lead the questioning. You have to find stories and metaphors to picture things in their minds.
Reassure children, but make them aware that their behavior is important.
After painting a rather bleak picture of the situation, it's time to explain that they have a role to play in remedying this and healing the planet.
They also must be reassured that adults and children worldwide are working together to improve things and protect the planet. There are things we can do on our own and things that need to be done on a more significant level.
Drawings to express their feelings
Many children express their thoughts and feelings through drawings. It is, therefore, essential to let them express themselves through this medium.
Remember to set a good example.
Children adore their parents and often take them as an example. In this sense, show them the model to become a superhero of the planet. Sort, compost, limit car trips, pick up paper from the ground, buy less plastic, etc.