Today, single-use plastic bottles are ubiquitous. In every major city in the world, these plastic containers are part of the daily life of millions of people. The amount of plastic produced is continually increasing and contributes to the pollution of the oceans. Faced with this phenomenon, Lachen, a city in India, has decided to ban plastic bottles in favor of bamboo bottles!
Numerous reports on television and in the written press highlight that plastic waste is a colossal scourge for the environment. For example, the famous 7th continent of floating plastic waste measures 1.6 million km2!
Bamboo bottles, an alternative to plastic bottles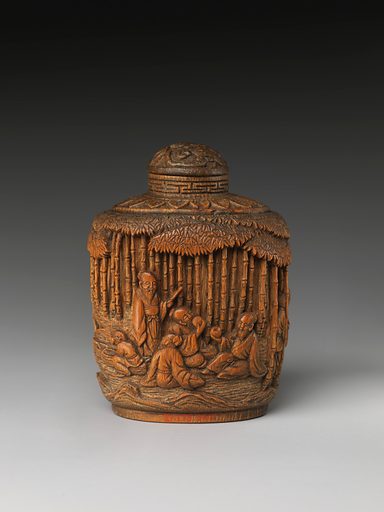 Every year, nearly 90 billion plastic water bottles are sold on the planet, representing the astronomical figure of 2,800 liters of water bottled per second. This is the same amount that will become waste and contribute to the pollution of the seas and oceans.
This is not a fatality… Lachen is a city in India, located in the state of Sikkim is very concerned by the pollution because of many tourists. The city attracts thousands of tourists because of its snow-covered peaks and its magnificent panoramas.
Faced with environmental issues, the authorities have chosen to ban the sale of single-use plastic bottles. Instead, bamboo bottles are produced by an artisan in the city and offered to tourists. The culture of bamboo is now encouraged. Moreover, the plant grows in abundance and is fast growing.
The implementation of environmental protection measures has a long history in the state of Sikkim. Since 2016, using single-use plastic containers in government premises is prohibited. In Lachen, tourists are regularly checked to ensure that none have plastic bottles.
As alternatives to plastic packaging become more common, sustainable tourism could support many cities in reducing the environmental impact of tourists.
The environment around the world
This pile of garbage drifts inexorably with the wind between the Pacific Ocean and the Sea of Japan. By 2050, experts estimate that there will be more plastic in the seas and oceans than fish. In addition, many terrestrial and marine animal species suffer from this plastic pollution.
Globally, some countries use more plastic than others. According to National Geographic magazine, the United States is the nation that generates the most plastic.
If China is the largest producer of plastic globally, the United States is the country that generates the most plastic waste on the planet, 42 million tons each year. A figure that makes you indeed dizzy! In addition, China, the Philippines, Thailand, Indonesia, and Vietnam would be the source of more than 50% of the waste found in the ocean.
In New Delhi, plastic waste is part of the decor. It is omnipresent in the city. India is a country that is overwhelmed by its pollution. Since 2018, the government has produced about 6 million tons of non-recyclable plastic waste!
Hope you liked this post. Remember to share and comment!