Some clothing brands are starting to create less dirty clothes to avoid washing them and making machines regularly. If the project seems commendable on the ecological level to protect the planet, will it be well received by consumers?
Why is washing clothes a plague for the planet?
Water consumption, but also energy consumption, discharge of water polluted by chemicals, etc… Washing machines are not the best friends of ecology. Indeed, the machine itself is excessively consuming. But above all, the detergents and softeners used do not help matters.
Often composed of highly allergenic, even toxic chemicals and detergents, the washing products have several times been pinpointed by the consumers' association.
By leaving in the sewers, the famous BIT (Benzisothiazolinone) and MCIT (methylchloroisothiazolinone) responsible for allergies will pollute the water tables and rivers, causing the disappearance of fauna and aquatic flora. This is true whether the detergent is powder, liquid, or solid. Also, the plastic containers of liquid detergents are single-use and often end up in waterways and on beaches. 
In addition, to eradicate preconceived ideas on the subject, laundry no longer needs to be boiled to be clean. Laundry detergents clean at 30°C. Washing clothes at higher temperatures is therefore unnecessary and only leads to higher electricity consumption.
What are the alternatives?
There are alternatives to conventional detergents. These are healthier and have almost no impact on the planet. For this, nothing beats ecological detergents or even homemade detergents here.
Used for thousands of years, the soap nuts inserted in the laundry instead of detergent are ideal and non-toxic. They are natural since they come from a tree called the Sapindus Mukorossi (soap tree). They are degreasing and sanitizing, a gift from Mother Nature to wash your clothes responsibly.
But of course, this only concerns laundry… The problem remains regarding the use of water and energy…
Clothes that get less dirty
Some brands have looked into the issue… And they would have found a solution to reduce the number of machines made every day worldwide.
Elizabeth Segran, an American fashion journalist, announced in the magazine FastCompany that the industrialists wrongly believed linen needed to be washed regularly. A speech that has not gone unnoticed since some brands have decided to create less dirty clothes to put the washing machine to rest.
Wool & Prince pioneers less soiled clothing
The American Mac Bishop has developed the Wool & Prince range. It offers clothes to be washed less frequently. Before embarking on this adventure, he worked for Unilever, an international firm that manufactures all types of products, including laundry detergent. So he masters his subject perfectly.
He joined the journalist in accusing the detergent manufacturers of voluntarily making people believe that clothes should be washed after being worn. To launch his range, he started from the principle that what was dirtying the clothes was usually the stains… Small reminder, sweat becomes problematic and smelly only when non-breathing fabrics absorb it…
Wool & Prince only offers wool clothing. Wool is a naturally breathable material that regulates body temperature. Indeed, sweat does not remain in the fabric, and wool tends to regulate body temperature, as it does with the animals from which it comes.
A niche market exploited by many brands.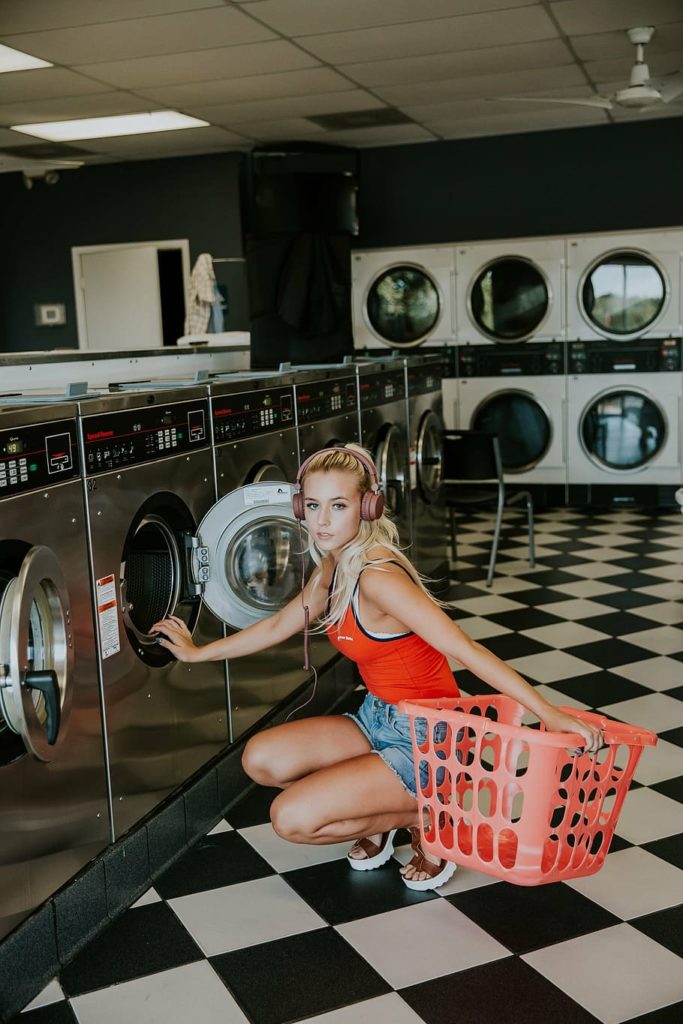 Fashion is one of the most polluting industries in the world. In addition to Wool & Prince, other brands are embarking on the "washing less" adventure. All of them also use wool to design their products.
Allbirds is an American shoe brand. It designed the first sneakers made of wool or "trees" that can be worn without socks, without risking the smell of cheese or mushrooms.
Unbound Merino uses merino wool to make both the t-shirts and the underwear or socks in its line. It is the best wool in the world for its ability to wick away sweat and moisture.
Organic Basics is a Danish brand of recycled nylon underwear. Created by 4 friends, this small company focuses on lingerie worn for several weeks without washing. The nylon, which is treated with silver, can kill 99.9% of bacteria while eliminating odors. A process that NASA already uses to purify the water of astronauts.
The solution for tomorrow?
If the arguments put forward by these brands seem rather convincing, what about in practice? As such, the journalist of the FastCompany article claimed to have worn the same Unbound Merino T-shirt for 2 weeks without having washed it once. Not sure if consumers have the same infatuation…
Habits are hard to break, especially those concerning hygiene. A laundry that still smells good is, for many, a guarantee of cleanliness. However, this is not the case. The fragrances used in laundry detergents are often artificial and can be very aggressive for sensitive skin and the environment.
Who are the potential customers of this kind of product?
The first target of this type of non-dirty clothes is travelers and minimalism enthusiasts. Indeed, a garment that gets dirty less quickly inevitably rhymes with a lighter suitcase! This is certainly a great argument that could seduce many travelers.
The manufacturers of non-soiling clothes also target people who follow a minimalist lifestyle. According to their precepts, "less is more". In other words, doing less with machines can be an interesting argument to seduce them.
Unexpectedly, it is not men but women who seem to be more interested in the idea of less messy clothes. Indeed, Mac Bishop has once proposed $128 dresses to be worn for 100 days without washing. His offer had to be revised downwards because the number of candidates was so high! The participants taking the challenge had the privilege to win the said dress…
Did you like this post? Don't forget to share and comment!