Eco-construction is in fashion whether it is through the wooden house, the timber-frame house, or bio-climatic architecture. When you build your own house, self-construction often rhymes with Eco-construction, but there are also professionals who can advise you in this sense: Eco-constructors.
Is your contractor an Eco-builder in construction or renovation?
The notion of ecology in construction and/or renovation aims at maximum performance in the various fields impacting the environment during the design, construction, and occupation of a property. Thus, Eco-construction has multiple goals to achieve in relation to:
– the environment: preservation of energy and water resources, the fight against climate change, environmental and health quality of construction products, waste reduction;
– to people: reduction of pollution-induced by housing, health, and comfort of the occupants by preserving IAQ (indoor air quality), thermal and sound insulation, etc.
An Eco-builder is therefore an individual or a professional with the desire to achieve these goals at each stage of the construction and then use of a building, in order to obtain a building with the least negative impact on the environment while preserving the health and comfort of its occupants.
If any individual who is a self-builder of his house is able at all levels to apply its principles of Eco-construction, professionals must, to be qualified as Eco-constructors, apply reference frames and standards.
Principles of Eco-construction by professionals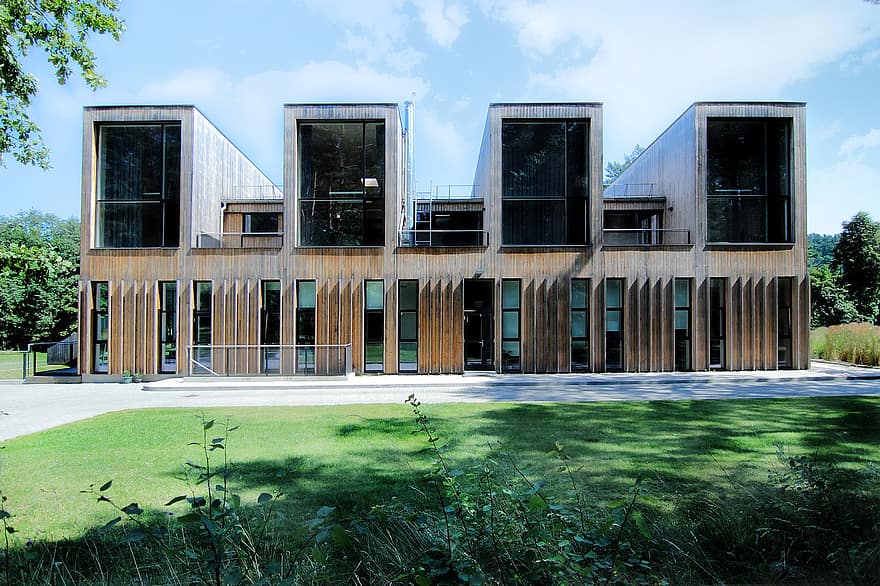 In order to be able to design, build, renovate, fit-out and equip an Eco-built building, the whole of a sustainable approach is to apply principles and methods to different actors, professionals, and trades during the construction process:
The study of the project
Integration of the building in its environment: location, bio-climatic architecture taking into account the reduction of heating and cooling needs by optimizing free inputs (solar, geothermal, rainwater, etc.).
Its design
Reduction of GHG (greenhouse gas) emissions while favoring resources in the choice of construction materials and exploiting renewable energies (rainwater recovery, energy production by the building, ventilation management, etc.).
Its realization
Reduction of nuisances from the construction site and then from the building in operation: limitation of atmospheric emissions, sorting, and recovery of waste, reduction of noise levels.
How to recognize an Eco-constructor?
If at present there is no professional certification of Eco-builder yet, we can qualify the various major actors of construction having satisfied one of the 3 following certifications as Eco-construction aware:
– BREEAM;
– HQE;
– LEED.
It is therefore first of all through their commitment to respect the environment during the study (architects, design offices, etc.), design (design offices, energy specialists, renewable energy professionals, heating engineers, etc.) and construction (builders, masons, electricians, plumbers, heating engineers, etc.) of the building that Eco-constructors can be selected. It is good that each of these professionals can attest to at least one achievement having obtained one of the certifications of sustainable building, and if possible the HQE certification.
In fact, an Eco-builder is not more expensive than a conventional builder, but the materials, techniques, etc. may represent an additional cost.
Good to know: the professional license "Project management in Eco-construction and Eco-materials" aims to train autonomous senior technicians in project management and construction and manufacturing management in the field of Eco-construction and Eco-materials with direct professional integration at the end of the license year.
Hope the above helps you out in finding the right Eco-builder for your Eco-project. Should you be looking for more info, please do not hesitate to write down your comments in the section below. We will find out as much information as possible and get back to you within hours.