Summary
What is ecological renovation?
Ecological renovation in practice
Preparing your ecological renovation project
Ecological renovation makes it possible to improve comfort, reduce costs and take environmental issues into account, notably by avoiding the 2,000 kWh of primary energy per square meter of new construction due mainly to the structure's construction. The ecological renovation preserves and enhances the local heritage and safeguards agricultural land by avoiding urbanization. But how can it be done? Where to start? What are the right questions to ask, the mistakes most often made? Where to find objective information? Read more below!
What is ecological renovation?
The ecological renovation consists of renovating one's home while considering different and multiple environmental issues, as described below.
Climate change caused by the increased emission of greenhouse gases (CO2, methane, nitrous oxide, fluorinated gases, etc.) has very worrying environmental and social consequences.
The depletion of various resources available on earth today is also worrying. These resources are in limited quantity (primary energy source, raw materials). Their quality is threatened by our lifestyles: arable land whose fertility is compromised by intensive agriculture, water, and air whose quality depends on local pollution.
Human health and biodiversity are also an important issue to which ecological renovation must respond. The objective is to limit local, global, and distant pollution and health risks (oil spills or nuclear accidents, for example).
Energy renovation
For each of these issues, the consumption of non-renewable energy has a significant impact. An ecological renovation, therefore, requires, in particular, an energy renovation, and thus a drastic reduction in power for heating and cooling. Indeed, heating is, by far, an essential item at home.
Ecological renovation in practice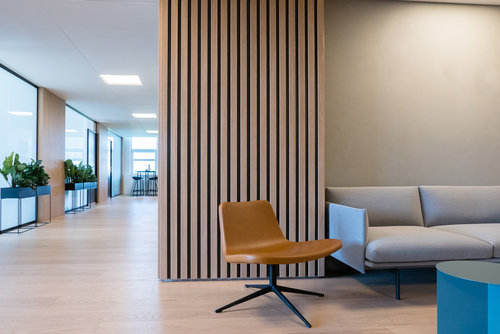 Bioclimatic architecture
Initially, the principles of bioclimatic architecture should be used as much as possible:
Think of a compact house (more living space for less surface area giving onto the outside).

Plan an opening to the south to benefit from free solar gain in winter.

Protect yourself from prevailing winds.

Use

inertia

and solar protection, and above all, optimize insulation.
Eco-materials
An ecological material is above all a material that meets a given need: insulation, water tightness, mechanical strength, water vapor permeability, for example. It must also be free of health risks: beware of toxic chemical compounds in paints.
Finally, an environmentally friendly material must have a reduced impact on the environment. It is preferable to use materials manufactured as close as possible to where they will be used (to avoid transport pollution) and coming from a recycling process (cellulose wadding, recycled textiles, etc.). However, transport pollution is inevitable when the material is of plant origin (wood fiber, hemp, flax) or animal origin (sheep's wool).
Good to know: often, the original materials (oak frame, a stone wall, for example) have interesting properties and save material, energy, and water for the manufacture of new materials. This is one of the advantages of renovation over new construction.
Preparing your ecological renovation project
The right questions
Above all, it's about asking the right questions, getting the correct answers, adapted to your home. For example:
What are my needs (living space, number of bedrooms)?

Does the building have humidity problems?

Is the architectural quality to be preserved?

What elements need to be changed: the condition of the roof, electricity, heating system?

What are the elements to keep?

What materials and energy sources can I find nearby?
Two structures can provide you with advice in your ecological renovation project: the EPA's GreenCheck and the Society for Ecological Restoration. You will also need to involve competent professionals in architecture and energy performance.