One-quarter of the textiles we consume end up in recycling. Clothing recycling belongs to a specific recycling channel, like car recycling, oil recycling, packaging recycling, and pallet recovery. We consume 17 kg of textiles (clothing, household linen) per year: in the end, ¼ ends up in recycling. Rather than letting old clothes rot at the bottom of your closet, giving them a second life is simple. The recycling of clothes allows:
   – to help people in need,
   – to save space at home,
   – to reduce the cost of raw materials,
   – to offer sustainable and stable jobs.
Please note: throwing textiles in the garbage does not encourage recycling.
2 collection options: the recuperator or associations
The donation of used clothing is simple and accessible to all:
   – clothing and textile professionals give their garbage to recyclers who recycle the manufacturing waste,
   – Charitable associations collect old textiles from individuals or communities for refurbishment or recycling.
To donate your used clothes, you have to:
   – put them in a closed bag and deposit them in a container made available for that purpose,
   – give them away at collections: in stores or during special street pick-ups (announced by flyer in your mailbox)
Please note that clothing collection and sorting allow integration companies to offer subsidized employment.
Collection by container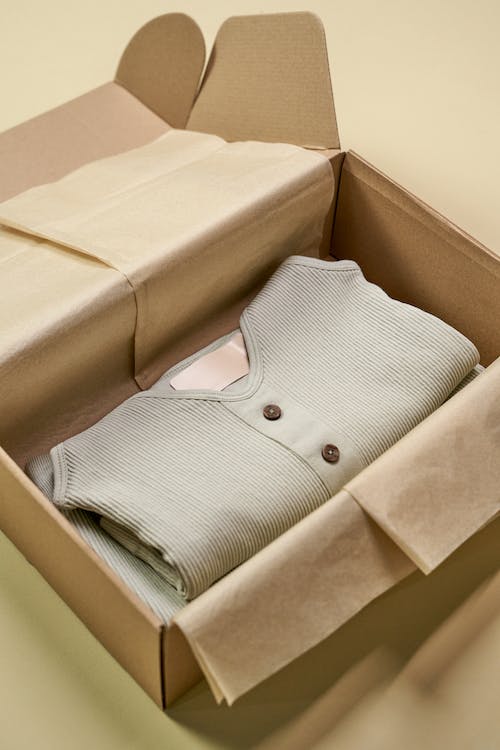 A container for all types of textiles, shoes, and toys
Most companies specializing in clothing recycling accept all kinds of fabrics in these containers:
   – clothing,
   – household linen,
   – shoes
   – leather goods (handbags and belts),
   – toys.
Some associations refurbish oilskins, shoes, small leather goods, toys, etc…
Dropping off clothes in a container
To deposit clothes, you must observe certain rules:
   – Fill bags of 50 liters maximum (to fit in the container),
   – close the bags properly or avoid soiling the contents,
   – make sure to give clean and dry clothes (soiled, wet or moldy clothes cannot be recycled)
   – tie pairs of shoes together with their laces,
   – sort the different types of textiles into several bags (leather goods, shoes, clothing),
   – Do not put bags on the ground.
If the container is overloaded, you can call the number on the terminal so that the Relais agents can come and empty it.
Recycling of clothes: thrift shop, wiping, fraying
Once the textiles have been collected, they are sorted by small hands. The textiles then take different paths:
   – 50% of the clothes arrive in good condition, are repaired, join the thrift store, and then are:
     ◦ resold to the general public,
     ◦ given to the needy,
     ◦ sent to developing countries.
   – 20% of clothing is importable (end-of-life linens, for example):
     ◦ stripped of their accessories: buttons, eyelets …,
     ◦ cut up and made into rags,
     ◦ used for industrial wiping (cleaning, printing, and garages).
   – 8% of the waste (wool, cotton) is destined for fraying:
     ◦ frayed by color,
     ◦ processed into new fibers,
     ◦ packaged in the form of "bales",
     ◦ resold to textile manufacturers.
If none of these solutions is exploitable, the textiles will be used to manufacture felt boards or insulation materials for the automotive industry.
Read more on recycling:
Hope you like this post. Remember to share your thoughts in the comments below.