In an era where sustainability and environmental consciousness are paramount, the wine industry has also embraced eco-friendly practices. From vineyard management to winemaking processes, wineries around the world are increasingly adopting sustainable and environmentally responsible methods. In this blog, we'll explore the 10 best eco-friendly international wines, each with a unique commitment to preserving the planet while delivering exceptional flavor.
Bonterra Organic Vineyards (USA)
Located in California's picturesque Mendocino County, Bonterra Organic Vineyards is a pioneer in organic winemaking. Their commitment to sustainable farming practices, including organic and biodynamic viticulture, yields wines with rich flavors and a deep respect for the environment. Their organic and biodynamic wines, like their Cabernet Sauvignon and Chardonnay, showcase the potential of eco-conscious winemaking.
Yealands Estate (New Zealand)
Yealands Estate, nestled in New Zealand's stunning Marlborough region, is renowned for its commitment to sustainability. They utilize innovative practices like solar power and water recycling, earning recognition as the world's first carbon-neutral winery. Their Sauvignon Blanc and Pinot Noir are delightful examples of eco-friendly New Zealand wines.
Emiliana Organic Vineyards (Chile)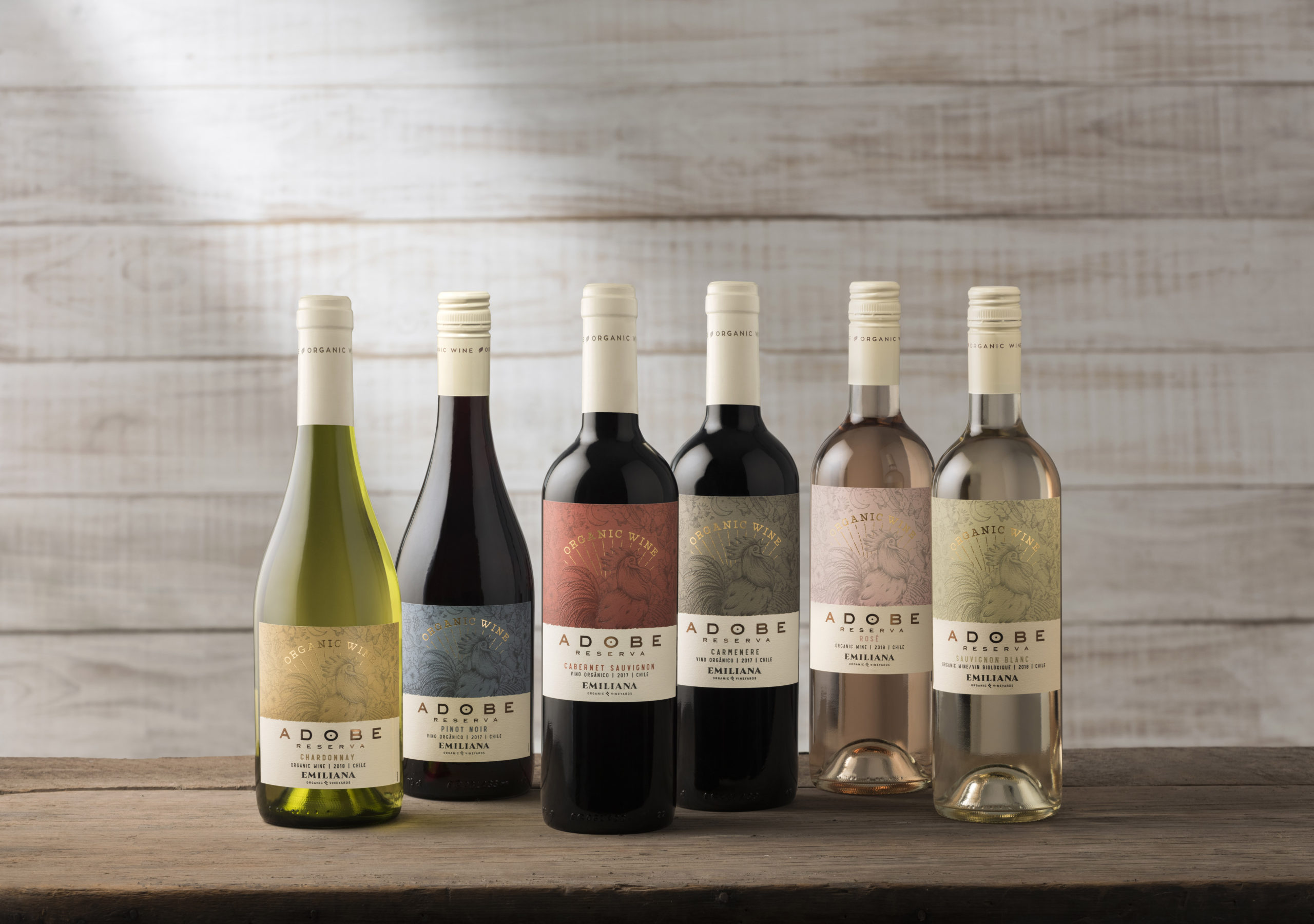 Chile's Emiliana Organic Vineyards has been a leader in organic and biodynamic wine production for over two decades. Their vineyards, located in the Colchagua Valley, are certified organic and biodynamic, resulting in wines like their Novas line, which showcases the purity of organic grapes and sustainable practices.
Torres Family Wines (Spain)
Torres Family Wines, based in Spain, is a global leader in sustainable winemaking. Their dedication to reducing carbon emissions, conserving water, and promoting biodiversity has earned them recognition as a sustainability trailblazer. Wines like their Celeste Crianza and Sangre de Toro reflect their commitment to both quality and the planet.
Domaine Bousquet (Argentina)
Argentina's Domaine Bousquet, located in the Uco Valley of Mendoza, is a certified organic and biodynamic winery. Their high-altitude vineyards produce exceptional organic wines, including Malbec and Chardonnay, while their eco-friendly practices ensure minimal environmental impact.
Château Maris (France)
Nestled in the heart of France's Languedoc region, Château Maris is a pioneer in biodynamic winemaking. Their commitment to organic viticulture, gravity-flow winemaking, and sustainable architecture has led to wines like their La Touge Syrah, which showcases the harmony between nature and wine.
King Estate Winery (USA)
Oregon's King Estate Winery is known for its commitment to organic and sustainable winemaking practices. Their certified organic vineyards and solar-powered winery produce wines like the King Estate Pinot Gris and Pinot Noir, which highlight the natural beauty of the Pacific Northwest.
Casaloste (Italy)
Tuscany's Casaloste is a family-owned winery that prioritizes organic farming and sustainable practices. Their Chianti Classico wines, such as the Casaloste Chianti Classico and Chianti Classico Riserva, reflect the purity and tradition of organic Italian winemaking.
Cullen Wines (Australia)
Cullen Wines, situated in Western Australia's Margaret River region, is renowned for its biodynamic vineyards and minimal intervention winemaking. Their Diana Madeline Cabernet Sauvignon and Sauvignon Blanc Semillon are elegant expressions of sustainable Australian winemaking.
Quinta do Crasto (Portugal)
Portugal's Quinta do Crasto is committed to environmentally responsible practices in the production of their iconic Douro wines. Their vineyards are certified organic, and they embrace traditional winemaking techniques. Wines like the Quinta do Crasto Reserva and Touriga Nacional are testament to their dedication to both quality and sustainability.
The world of wine is evolving, with many wineries recognizing the importance of sustainability and eco-friendliness. These 10 eco-friendly international wines represent the best of both worlds – exceptional flavor and a commitment to preserving the environment. By choosing wines from producers like Bonterra, Yealands Estate, Emiliana, Torres, Domaine Bousquet, Château Maris, King Estate, Casaloste, Cullen, and Quinta do Crasto, you can savor the rich flavors of the world while supporting responsible and environmentally-conscious winemaking. Raise a glass to sustainable sips and a brighter, greener future for the wine industry.