Bringing a baby into the world is a wonderful thing. However, there are many today who want to be a sustainable parent and approach childbearing with a sustainable and minimalistic approach. If that's what you are looking for, here are some great tips to start with.
Start With an Eco-Friendly Baby Shower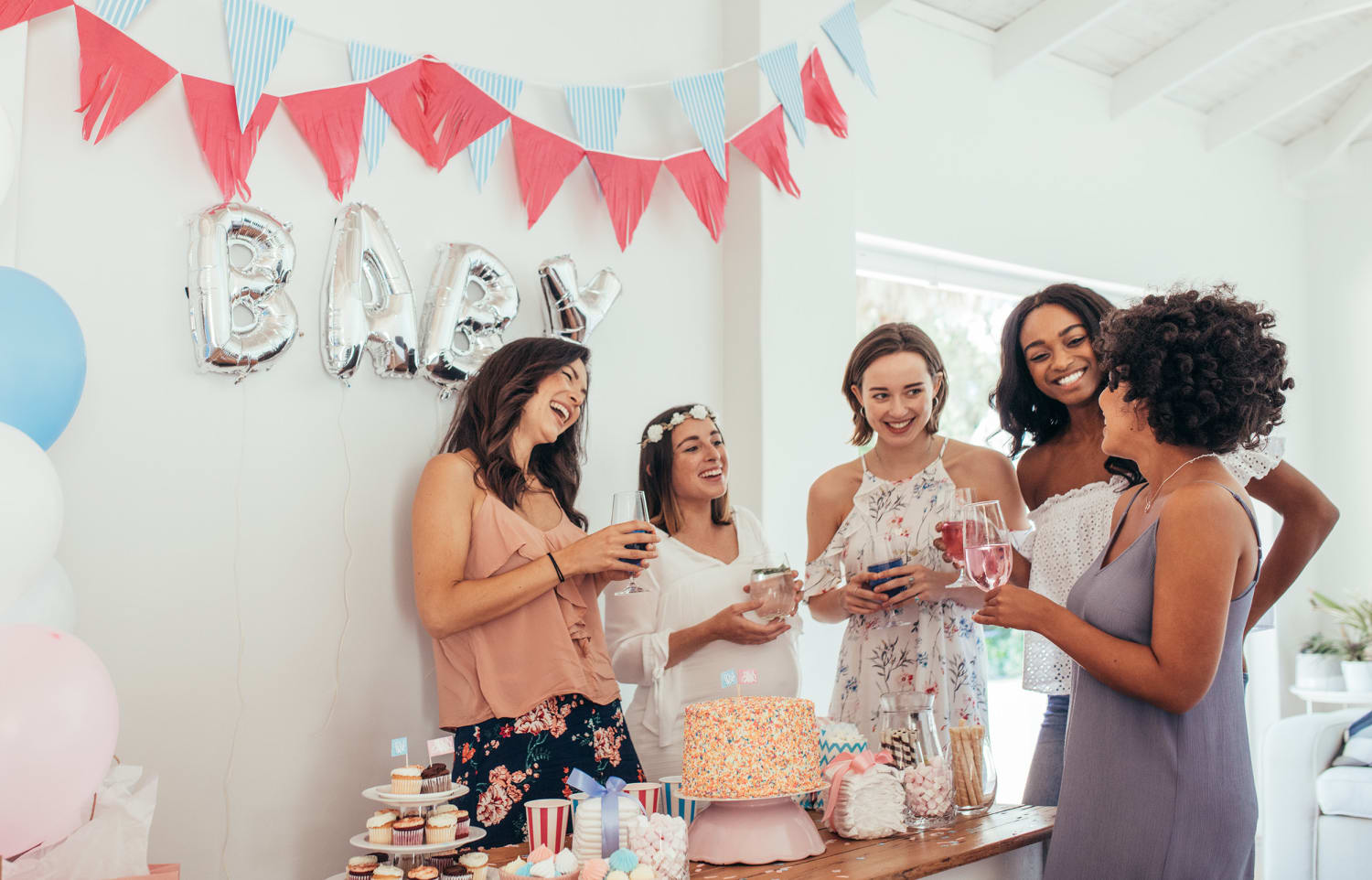 The baby upbringing process always starts with a baby shower and who doesn't love the idea of bestowing a pregnant woman with love and blessings.
When I lived in Houston, I helped my cousin in organizing a baby shower for her friend. They were such an incredible host and we tried to find the most beautiful and affordable baby shower venues for them. However, I never imagined that I'll be witnessing so much food waste – food that could have fed thousands of orphans. The excessive use of plastic goodie bags and the irresponsibility towards the venue were the most environmentally unsustainable components of that baby shower.
However, there are some simple ways that can help you organize a much more "sustainable" baby shower and celebrate the arrival of a new life. Let me give you some tips:
Start by sending out eco-friendly invitations. You can either create them yourselves using recycled materials or opt for e-cards.
Using the invitations, you can let all your guests know that you only want eco-friendly gifts and if you are sending e-cards, you can also include a link that will be directed to a gift registry, consisting of only eco-friendly baby shower gifts.
Always choose sustainable event venues and don't worry, they don't charge for being eco-friendly. Or, you could just organize the event in your home.
There's no party without eye-pleasing decorations and there's no sustainable event without plant-based decorations.
Usually, goodie bags include glitter coasters, scented candles, scented soaps, personalized wine glasses, lollipops and mini chocolate bars. But, a sustainable goodie bag should have items like organic soaps, mini terracotta plant pots, seedlings and other such items that can encourage people to adopt a more green-like lifestyle.
Sustainable Toys
From babies to toddlers, toys play a prominent role in helping children grow, develop their sense of touch, sight and hearing. Through these toys, they also learn about their respective gender roles in the society.
Out of all, plastic toys are the most famous and common because they are usually cheap and convenient. However, don't forget that these toys can add to the global environmental mess we are currently facing.
I'm not asking you to deprive your kids of toys and trinkets and have them begging for these, but to opt for sustainable toys in order to lessen the guilt of indulging in the unsustainable plastic junk. Today, there are several companies such as Bella Luna Toys or Oompa, which have a wide range of eco-friendly or GOTS-certified toys. There are even companies that create and design toys out of recycled plastics.
Baby Food
If you really want to be a sustainable parent, then you also have a responsibility for what you are feeding your child with.
Today, glass jars are used to store baby food and glass is a material that can be recycled. And, you even have plant-based baby food. However, the most sustainable practice you can have while feeding your child is making your own baby food.
I know it may sound as if it will take a lot of time and effort to make the same baby food as provided by food companies, but truth is you are only buying pureed food. All you need is some seasonal fruits and vegetables and you are good to go.
Baby Toothbrush
As soon as your kid's teeth start to come through, you'll need to start brushing his teeth and experts always recommend a soft-bristled toothbrush.
You'll be surprised to learn that there's even a sustainable way for this simple activity. Today, you'll find an extensive range of sustainable and FDA-approved kid's toothbrushes.