Every year in July, the Pays de la Loire League organizes the traditional "Beach Vert" tour. This one often takes place in the five departments of the region: Loire-Atlantique, Maine-et-Loire, Mayenne, Sarthe and Vendée. This year 2021, the regional authority has also decided to set up the Futnet Tour, in parallel with the Beach Vert. Here's an overview of these two practices.
The Beach Vert
During the summer seasons, the Pays de la Loire region inhabitants get together for the Beach Vert tour. It is a sport and eco-responsible event. The tour encourages children from 6 to 12 years old to learn about sports, especially soccer, and adopt eco-responsible behaviors. But how does it work in practice? The children will take part in a quiz with questions related to soccer and respect for the environment. They will also participate in health, nutrition, tree planting, and waste sorting workshops. And of course, they will play soccer. The objective of the Green Beach is to promote physical activity, make participants aware of the importance of ecology, and give visibility to the Loire territory. That's why many animations (workshop on recycling, nutrition workshop…⁾ are set up, besides soccer.
This year, the Green Beach will take place from July 6 to 24, with 11 stages and nearly 900 participating children. There will be good humor, a distribution of T-shirts as a souvenir, and a team of animators on the program. It should be noted that all participants will have to respect the safety standards and the barrier gestures in the face of the Coronavirus pandemic that is still raging in France. Also, everyone must register on the Pays de la Loire soccer league website before coming to one of the sites where the tournament will take place.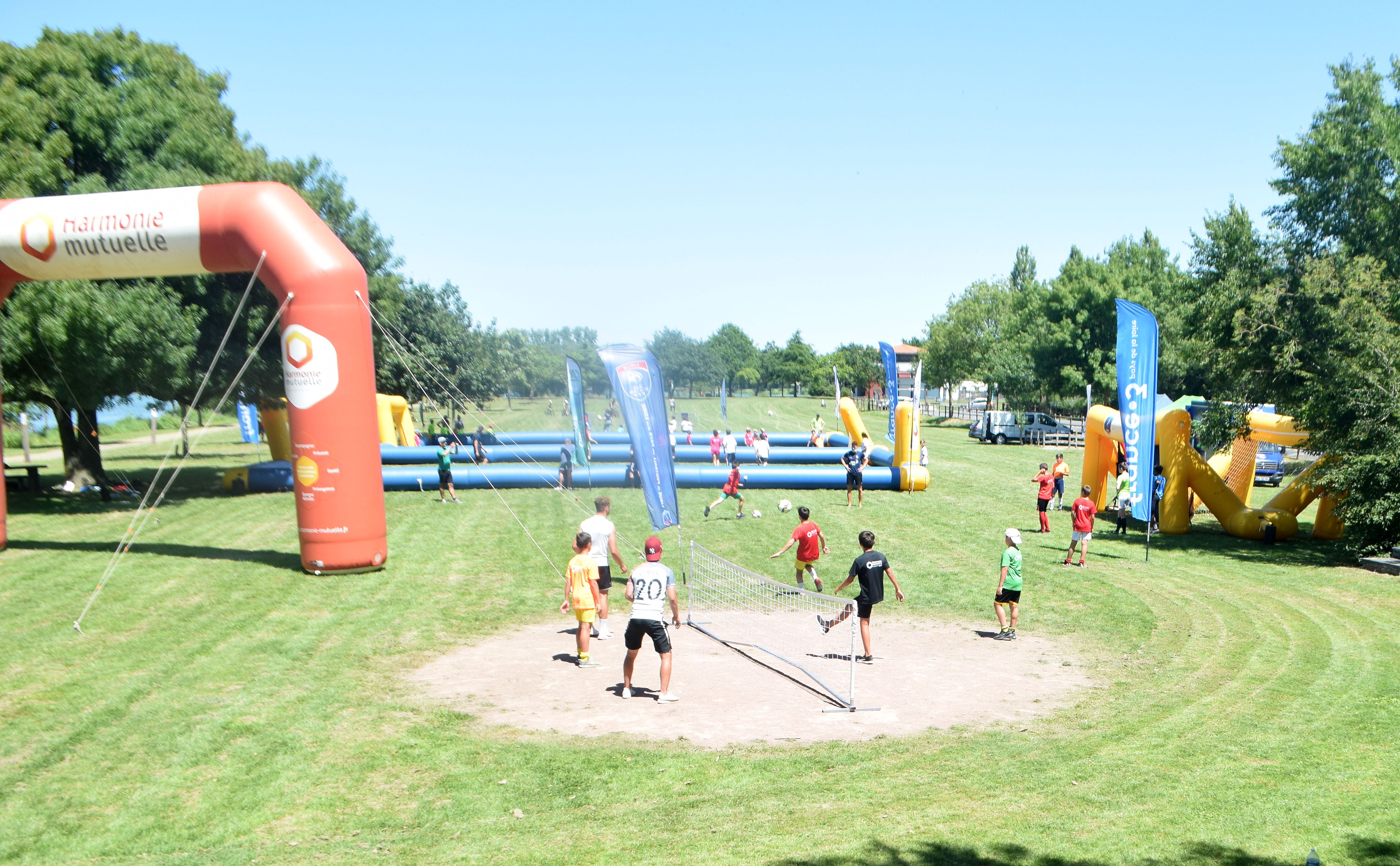 The Futnet Tour
The Futnet Tour is a new practice that aims to encourage young and old to sport and protect the environment like the Green Beach. The participants will play Futnet, a mix between soccer and tennis. The goal? To sensitize the locals to take up sports and adopt environmentally friendly gestures. At each game, the Orange Recycling Challenge will be carried out. The goal is to drop off unused phones and accessories to be processed at a recycling center. So feel free to sort through your drawers before coming to the tournament.
But before participating or having your children participate in the Futnet Tour, it is essential to know how it works and its concept. The principle of the game is to bounce the ball in the opponent's camp, with the foot, without the latter managing to send it back after two bounces. There will be two teams of one to three people. They will be separated by a net on a field. The first team to score 15 points wins the game. Note that players cannot touch the ball with their arms or hands.
The first edition of the Futnet Tour will take place in the Pays de la Loire region from July 3 to 28. Seven stages will be planned in the 5 departments of the region. The first tour will take place in Angers. There will also be many free animations for all the locals. You can also participate in other activities related to sport and health during the tour: Cécifoot, Fitfoot, Foot walking, Foot Golf…