You do your best every day to reduce your waste? But how to do it when you have a cat? Between the litter, the food, the toys… Here are some tips to make your pet compatible with a more eco-friendly lifestyle. Like what, to have a cat with zero waste, or almost, it is possible!
Our cats make us fall in love between their purrs and their antics. But if you've chosen a zero-waste approach, you're probably wondering how to reconcile your pet with your new habits. Here are some simple tips and gestures to apply daily, which will help you better integrate your beloved cat into an eco-friendly lifestyle.
1. Cat food in zero waste mode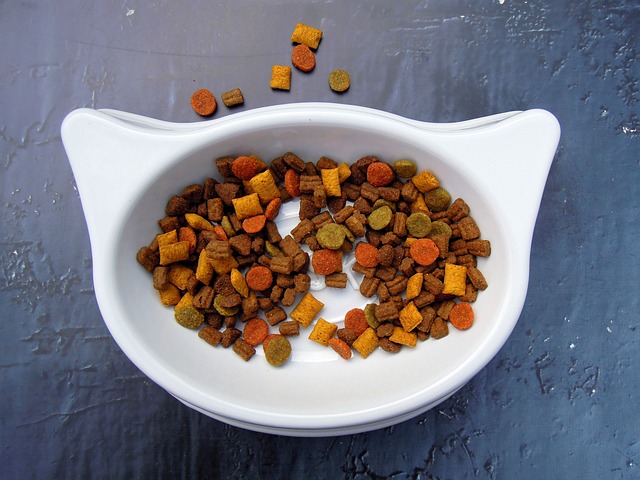 The ideal way to feed your cat is to make it homemade. There's nothing complicated about it, as long as you keep in mind the nutritional recommendations for a feline. In other words, don't forget that your companion eats meat by nature, even if you are vegan… To help you know his needs precisely, the easiest way is to make an appointment with your veterinarian. He will be able to tell you which foods and quantities are suitable for your pet.
And if you don't have the time or the desire to cook, you should know that kibbles sold in bulk are the best option to stay zero waste. Their lack of packaging has the merit of fitting in with your approach, and those sold in organic grocery stores are generally of better quality than the classic industrial kibbles. 
2. Tips for a zero waste litter
Do you know how much litter you throw away each year? On average, we are talking about 30 kg per year and cat. This is significant waste, yet it is easy to avoid. If you live in a house, the easiest way is to let your cat do its business outside. Besides, if he is already used to wandering in your garden, you have undoubtedly noticed that he prefers this option to the litter box…
If, on the other hand, you live in an apartment, you should know that there is vegetable litter. This is just as effective as mineral litter but has the immense advantage of being biodegradable. This way, you can compost it, as long as the compost obtained is only used for your flowers. Indeed, you cannot use it for your balcony vegetable garden because of the risks of transmission of toxoplasmosis, this disease transmitted in the excrements of our felines. 
3. Natural and safe care
At each change of season, you should treat your pet against fleas, ticks, and other parasites, without forgetting deworming.
For fleas and ticks, lavender and rosemary infusions are particularly effective. Sprinkle the powder (or spray the infusion) on the cat's coat and leave it on for a few hours before brushing off the excess powder.
Regarding deworming, you can try adding a pinch of thyme with a quarter of a clove of minced garlic to mix in his food for 3 days, once a month. This recipe is based on the natural properties of garlic and thyme without exceeding the maximum doses that would be harmful to their health. Of course, once again, ask your veterinarian for advice: only he or she can guide you on the exact dosage to give your cat according to its age and weight. 
4. Spoil your cat without producing waste
Cat trees, toys, bowls, and cushions: all these objects don't have to be new to please your furball! The second-hand market is full of bargains. You'll save money, but more importantly, you won't produce waste. Indeed, each product bought in the classic circuit is a packaging, a receipt, a bag, or a shipping box…
You can also make your own toys with a few pieces of fabric, a cord, or a bell. The great thing about them is that they have fun with anything and love to spend time with you. By bargain hunting, you can actively participate in an ecological and solidarity economy while creating a comfortable place for your beloved cat. 
5. Go even further by making donations
Near you, there is probably one or more associations dedicated to animal rescue. So, when you are sorting through your closet or garage, and you come across an object that could be useful, think of them. Blankets, containers, cushions, and shoe boxes can all find a second life in a shelter. Shelters are always delighted to receive this type of donation, which allows them to renew their equipment and ensure the comfort of their protégés. Moreover, it helps you to clear your home without generating additional waste. A simple gesture that is suitable for everyone. 
So, are you ready to convert your feline to zero waste? What is certain is that he should appreciate the approach: good food, more walks, less aggressive care, and more toys… Isn't the life of a cat beautiful?